Key West Reflections
30"x30"x1.5"
Acrylic on Canvas

Click here to see more detail images and room views.
Please contact me for purchase information.

Filomena de Andrade Booth
Texas Contemporary Abstract Artist
Comment on or Share this Article →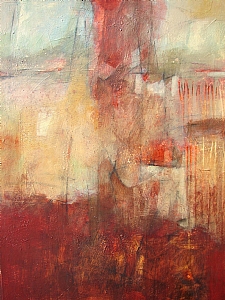 Rays of Light
40"x30"x1.5"
Acrylic on Canvas
I recently completed this painting. To see it "in progress", please go to my blog.
I also put together a video showing detail shots as well as room views. To see the video,
please click here.
Filomena de Andrade Booth
American Contemporary Abstract Artist
Comment on or Share this Article →